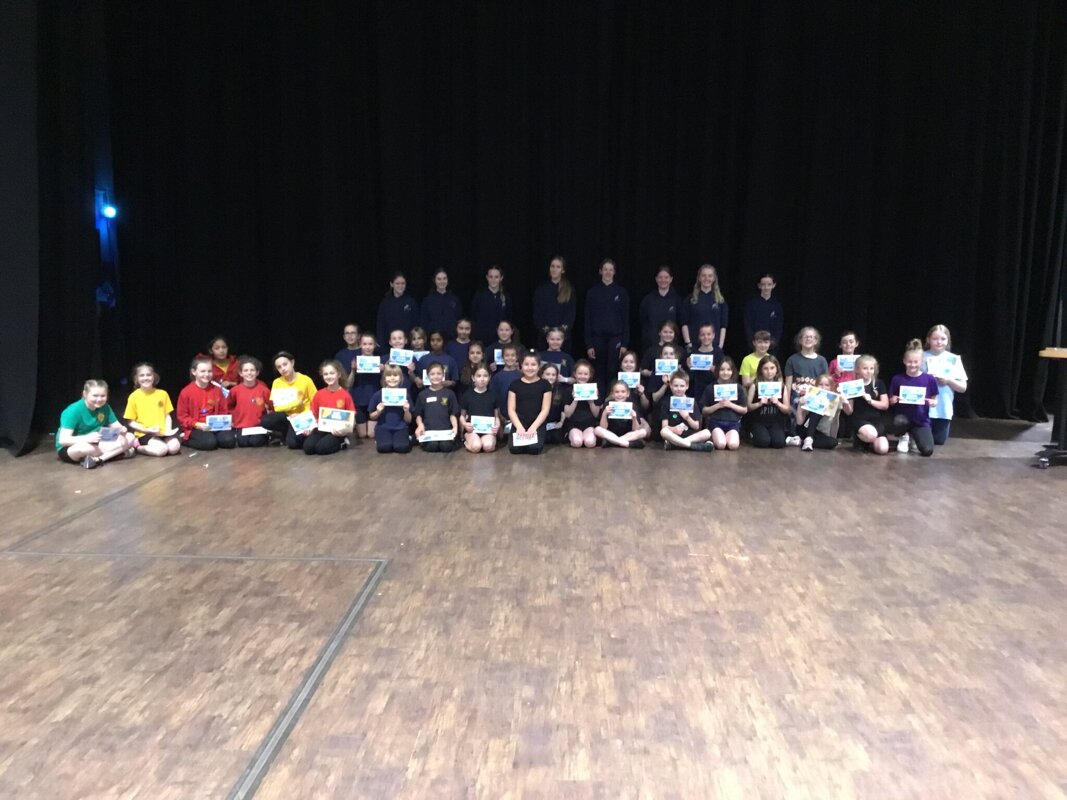 Friday 13th May, saw Poole High School's year 10 GCSE students run 2 fabulous workshops for 7 of our feeder schools.
In the morning we hosted students from Broadstone First, Broadstone Middle and Bishop Aldhelm's Schools.
In the afternoon we hosted students from Baden Powell, St Josephs, Lytchett and Oakdale Schools.
The PHS students led warm ups, taught motifs from professional dance work A Linha Curva (one of the GCSE set works) and then worked with the groups of primary school students to create their own performances that they shared with the rest of the groups.
It was a lovely day and so fantastic to see our year 10 students lead with confidence. One of the primary school teachers said to me afterwards "your students have managed to draw student x out more than I have ever seen in any other school situation." A lovely testament to the relationships built between the students. We look forwards to welcoming more students from our feeder schools next year for this great event.